Freedom In The Rain
22 May 2021
Cervantes, Western Australia
The good news is that my new tent is waterproof and windproof. The bad news is that it it might not be waterproof enough.
The fly sheet - the top of the tent - is waterproof. It's the groundsheet that I'm not sure about. That information is pretty valuable to me now. As I write this I'm sitting on top of a puddle of water.
If the puddle is on the ground, then that water should soak into the soil overnight. If it's between me and the groundsheet, well, we've got ourselves an excellent waterproofing test.
Imogen, from England, probably isn't worrying about staying dry tonight. Even though she was pretty tall, she's sleeping in her tiny Hyundai Getz hatchback. She took a photo of me at The Pinnacles. "It's so cool that you're doing this on the motorbike!" she said. "And that's all you've got?"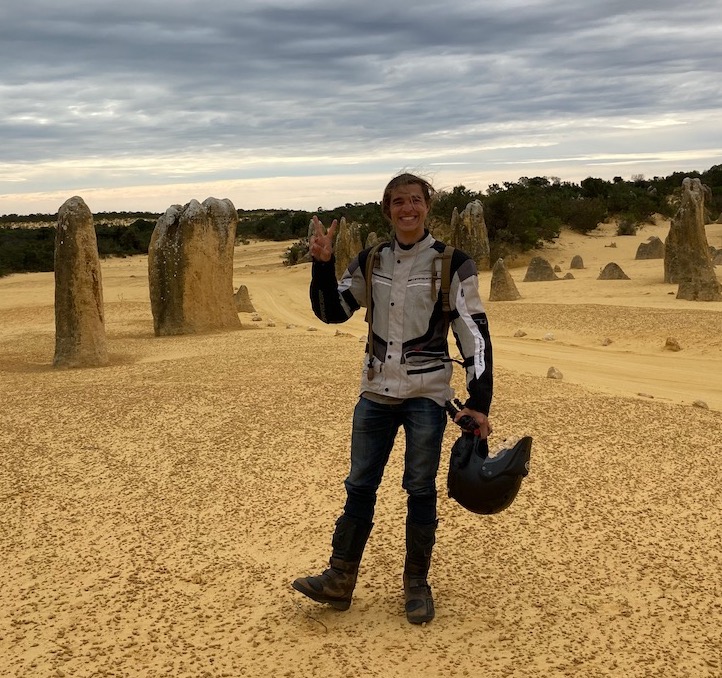 I suppose she thinks it's cool because motorcycles equals freedom. Free from the burdens of too many posessions and too many wheels, you're literally able to "go off the beaten track". At The Pinnacles I veered off into some less flat desert for fun. And later, when it started raining, I moved my bike under tin roof to keep it a bit drier.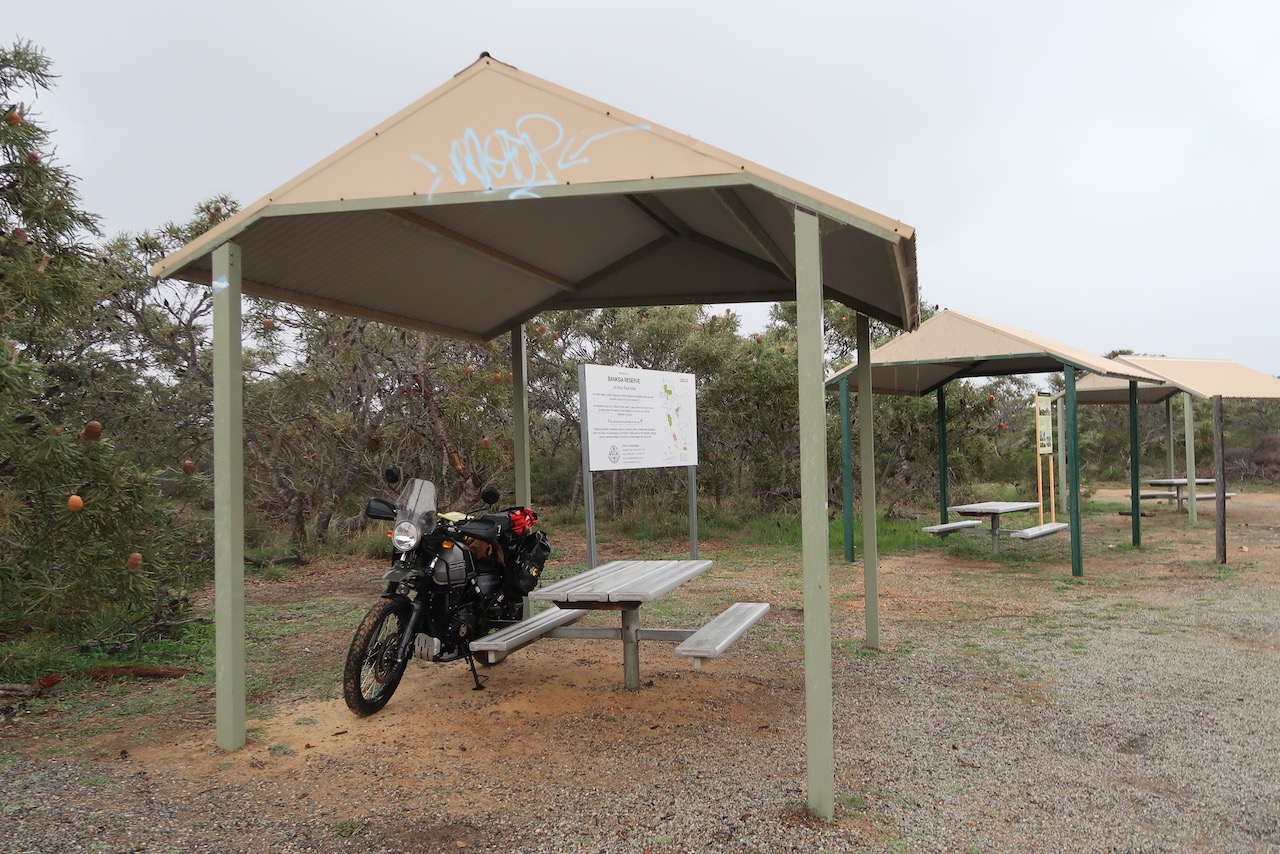 Is that really freedom if you're just as able without it? A car is too long to fit where I was riding, and way too wide to fit under that tin roof. But you don't have to worry about where you park a car when it's raining; wherever you park, you're dry.
So if that freedom is an illusion, maybe Imogen thinks motorcycling is cool in its relentless embrace of uncertainty. Because If I don't have freedom, I have uncertainty in spades. Today is Saturday and the storm is due to clear on Monday. Maybe my tent is 100% waterproof. We'll see in the morning.