Free Payphones
14 August 2021
Ravenswood, QLD
Pay phones are not really pay phones any more. As of a few days ago they're free to use. Who would use them anyway? Here in Ravenswood, QLD there's 1 narrow bitumen road into town, 3 dirt roads out, and no phone reception, so today I used a pay phone. And somebody was behind me waiting for me to finish.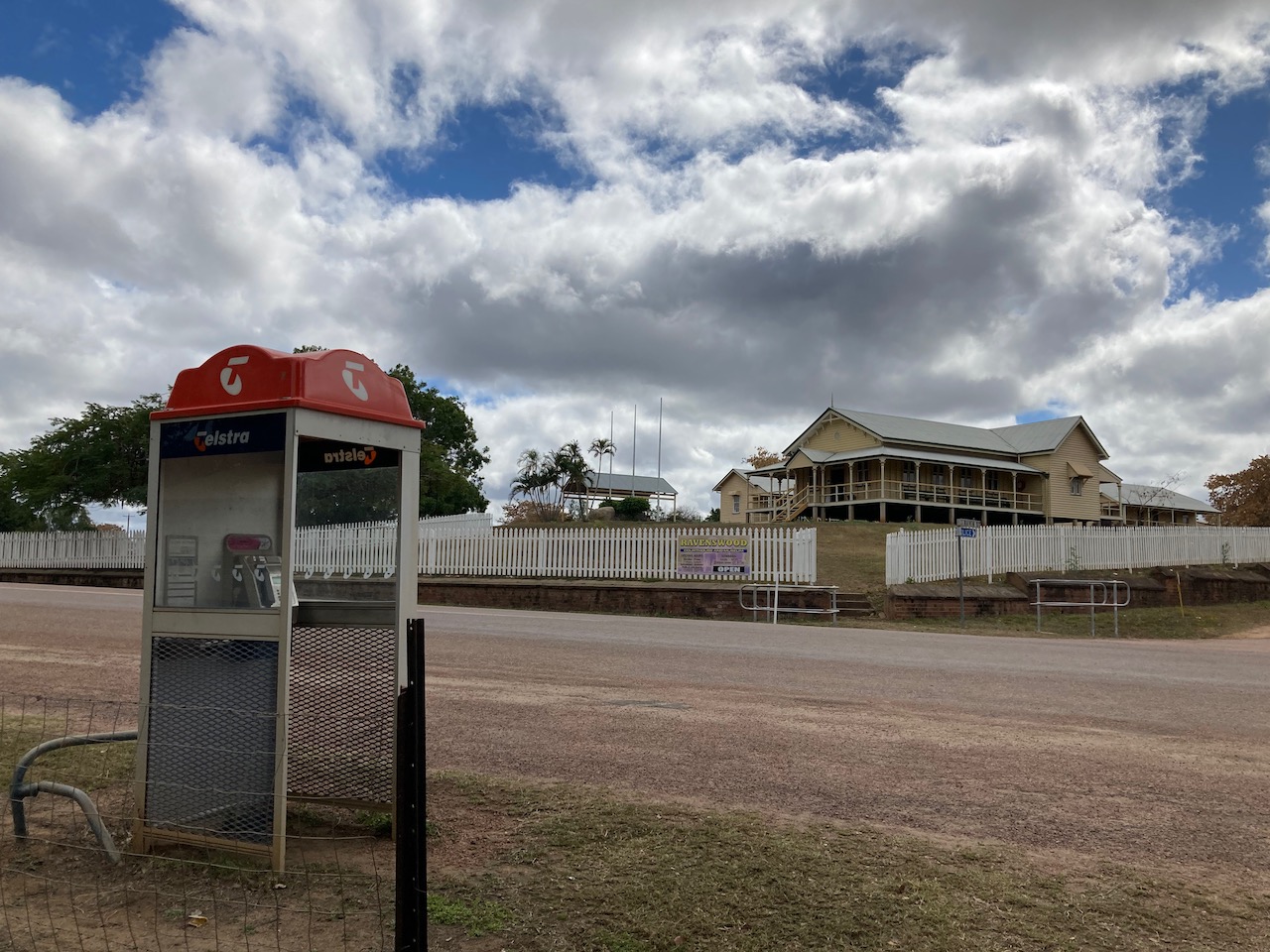 Next to the telephone booth is the Railway hotel.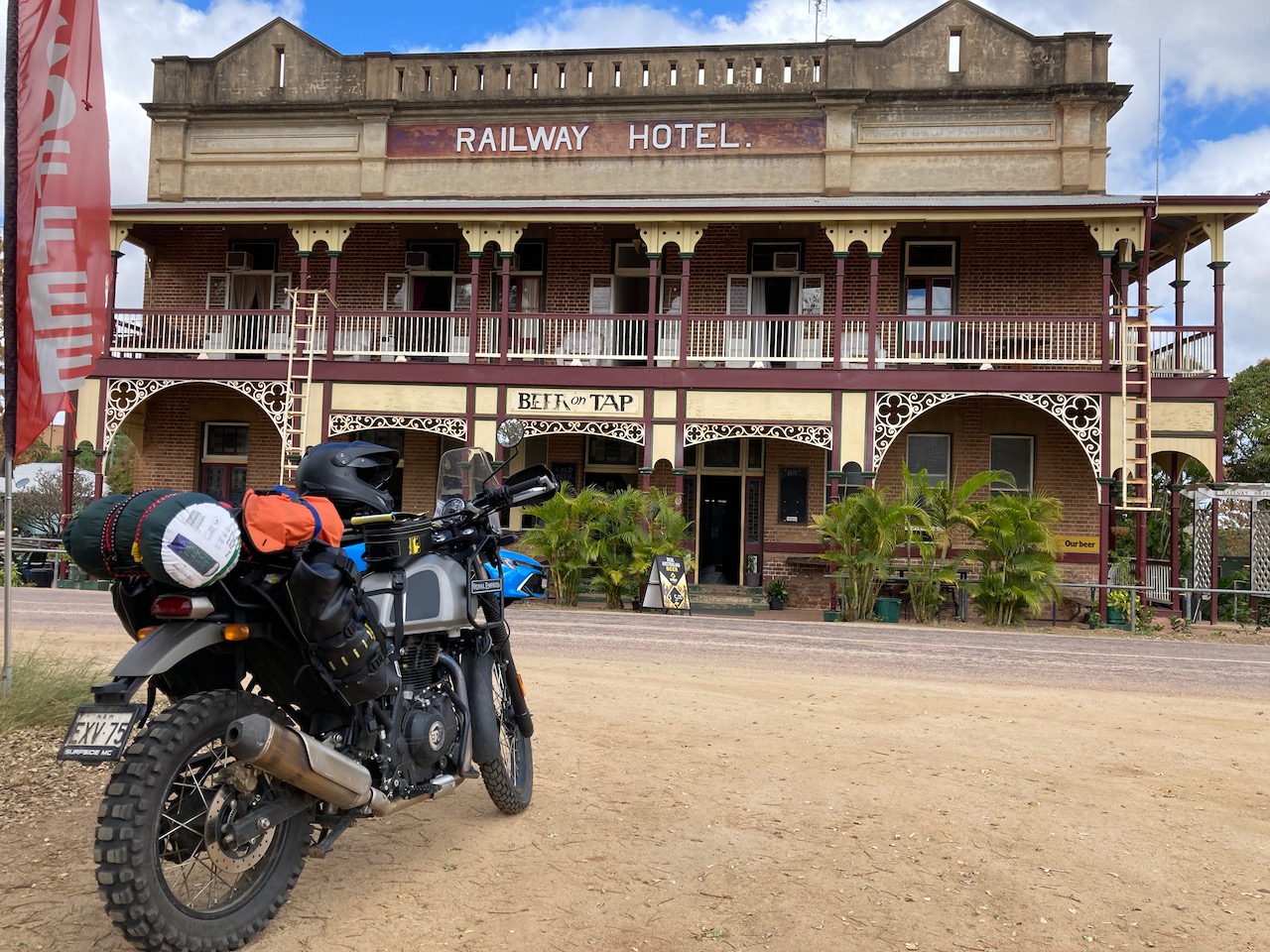 I asked the fellow phone booth person to take a photo of me. I think I wanted a photo to remember what it was like drinking cold low-alcohol beer at 11AM.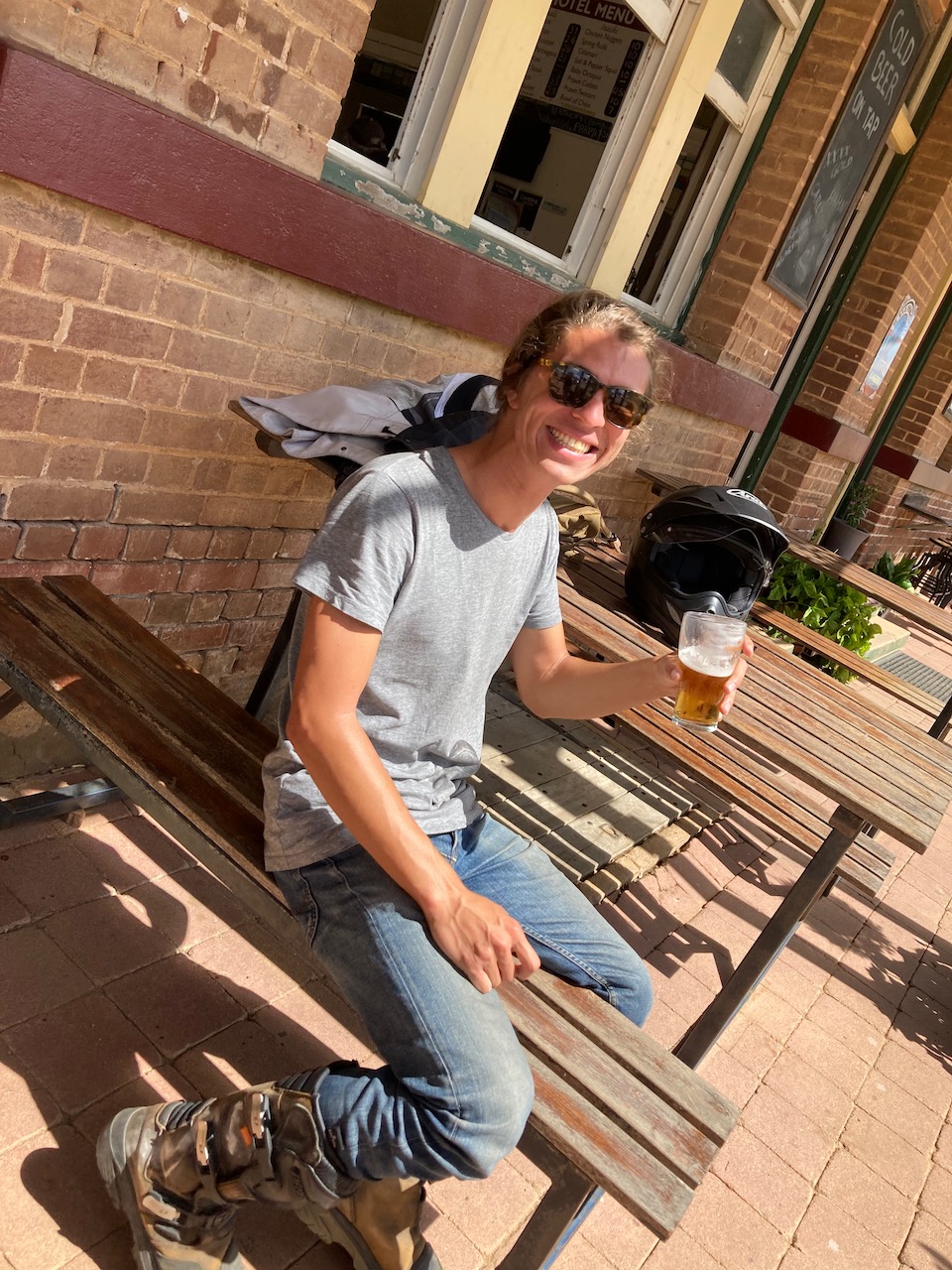 She met her friend and they talked about some social drama that happened at the rodeo last weekend.
The Railway hotel is run by a guy who likes bikes, especially adventure bikes that aren't too heavy like mine. "I rode a Yamaha 250 through Cambodia and they couldn't keep up with me" He said to one of his employees that's it's time to stop selling some particular bottled alcohol. "We're the last place in Australia to sell it now anyway".
Maybe he likes American cars more than motorbikes. He collects them out the back.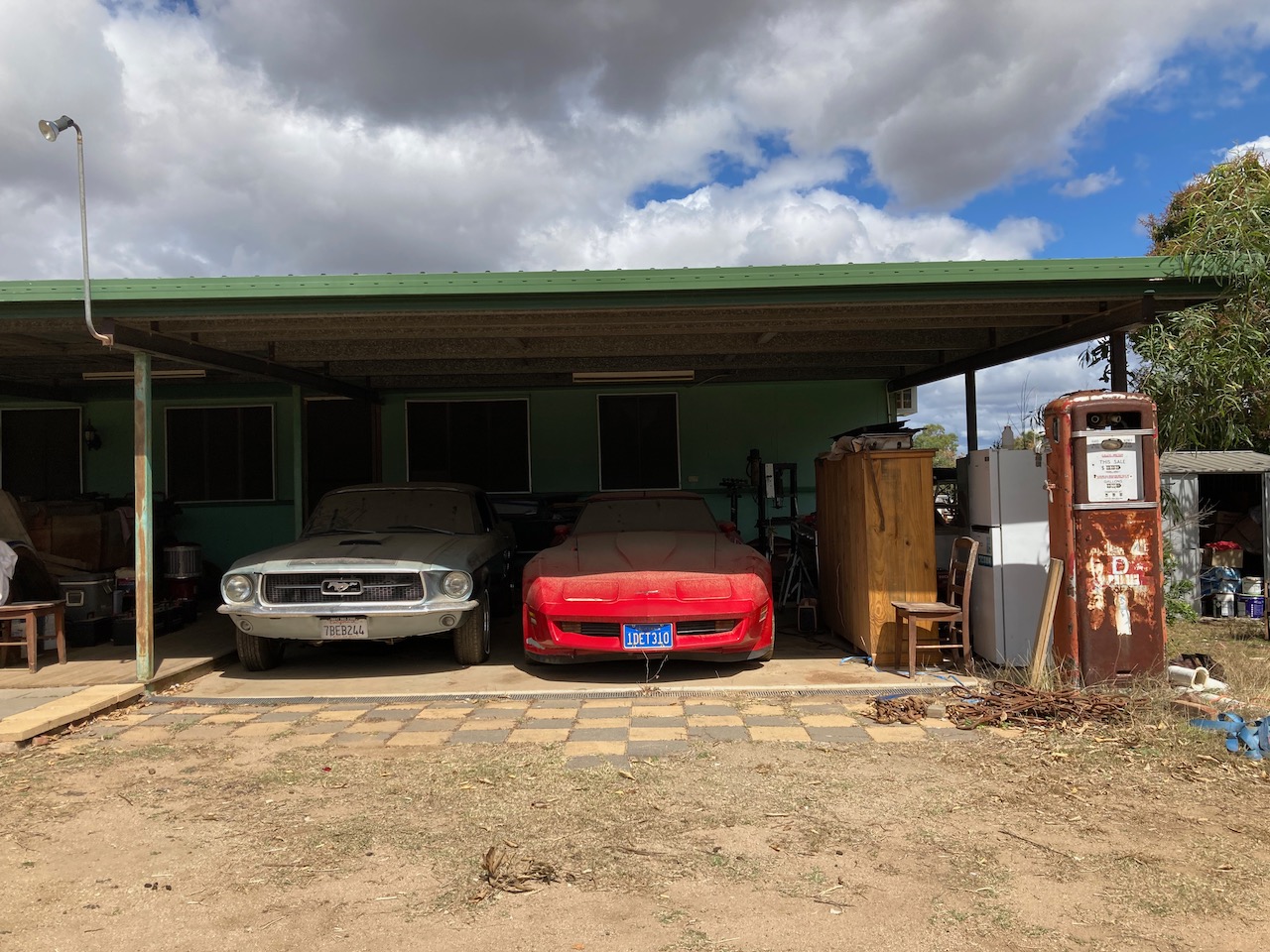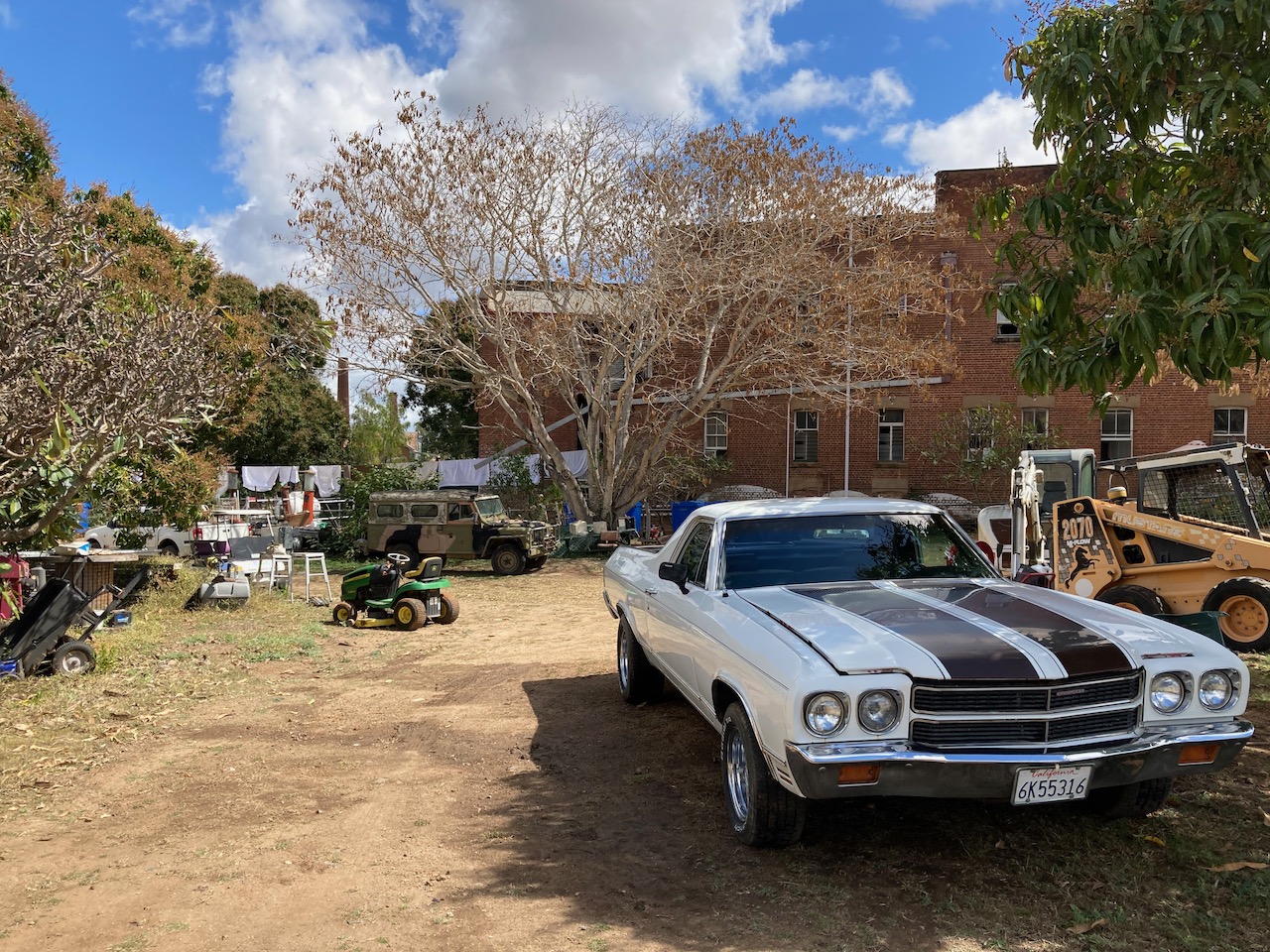 100 years later Ravenswood is still a gold mining town. It would almost be comically tacky to say they don't build buildings with character like in Ravenswood any more. Ravenswood was purpose-built to mine gold from. It's purely functional.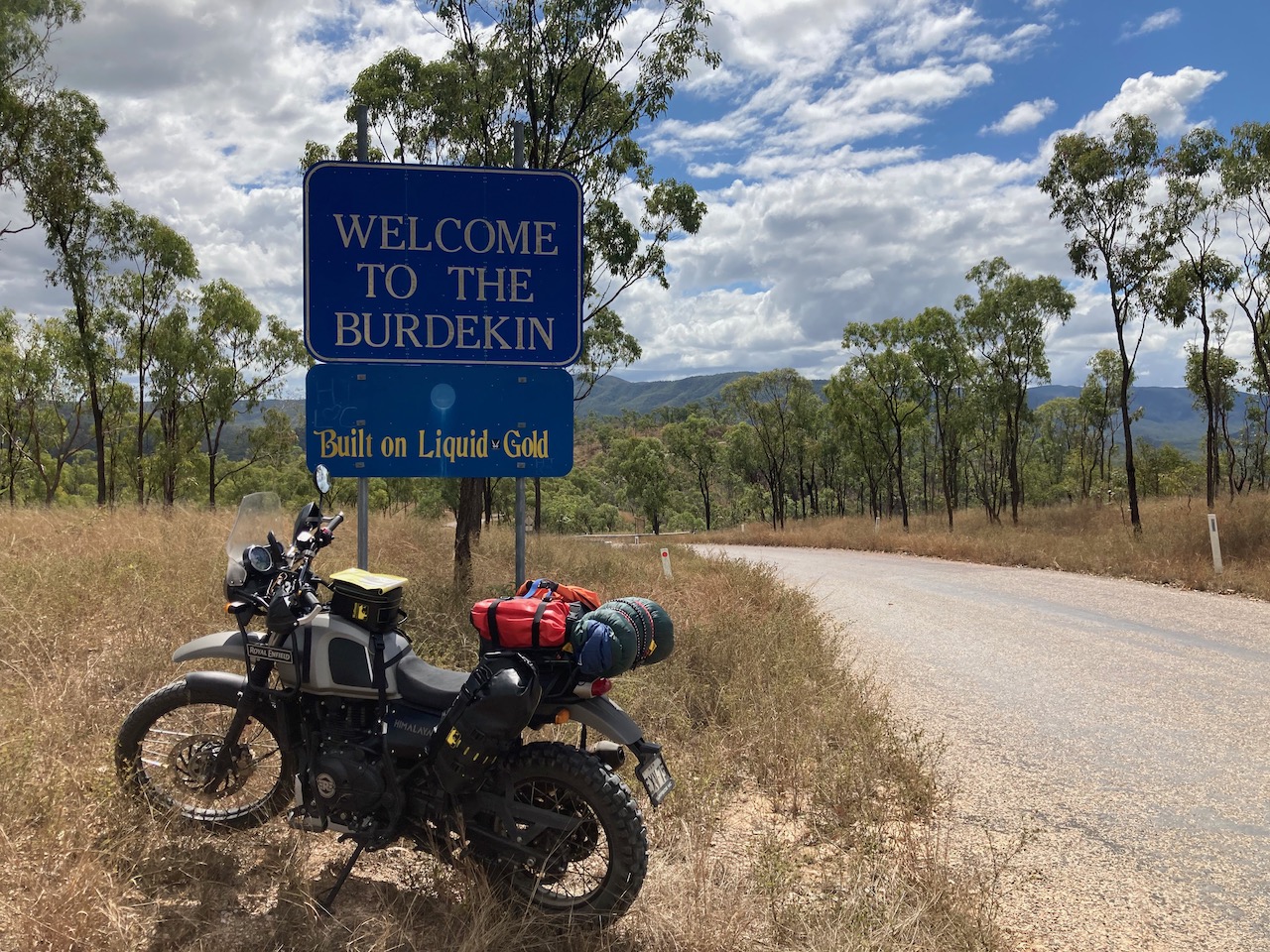 A few hours away I'm sitting in my tent in another mining town called Collinsville. But in this mining town there's no Railway hotel, no car collectors, nobody maintaining an old manual mechanical fuel pump. The general store is a tin shack, not cream and orange woodwork with lattices and awnings. Maybe they really don't make them how they used to.
There is still the same kind of telephone booth here. I'll use that tomorrow.